Online Article
(These articles may be from the newsletter or may be additional submissions.)
Bible Study - December 2018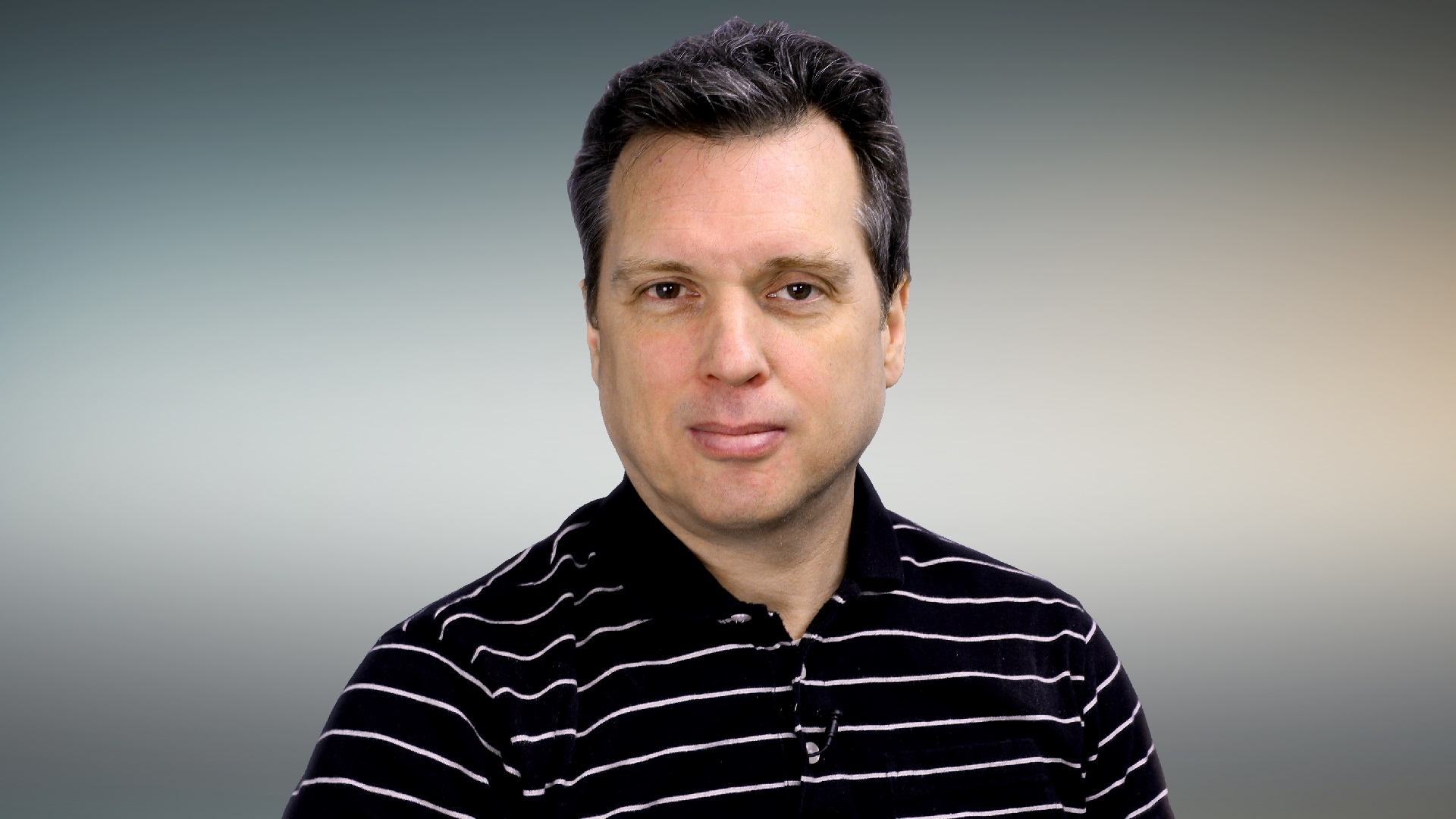 ( )

( )

( )
Sharing Bible Study
This article is intended to train Seventh-day Adventists to be able to quickly "[be] ready always to [give] an answer to every man that asketh you a reason of the hope that is in you with meekness and fear" (1 Peter 3:15). These are topics that Adventists should know, but we find that many cannot teach them to others. Now, we do not want to provide every verse possible to share because first, an Adventist cannot easily commit such to memory plus this generation that we will be sharing the message with, no matter how old they are, are only looking for snippets of information and not a session, if they are even open to being taught. Therefore, you may have a verse in mind that would be great to share but do not be surprised if it is not included, for we all have our favorite verses on a given subject. It will not hurt if you would like to include it, though.
With that said, make sure you have a Bible that permits placing notes in it. A wide margin Bible with note pages in the back is perfect for this. On one of the note pages, jot down the information we are going to share, then throughout the Bible, chain link each of the verses together. For instance, on the first verse I share with someone, I circle the verse number, and write in the margin the next verse to go to, plus I write some key words to share. Let's give it a try.
TOPIC: Why do you trust the Bible?
The first topic we chose to deal with is trusting the Bible. So many, even of the Christian faith, believe it is a book so ancient that there are numerous errors, translation issues, and much more making it a worthless book to guide one's life. They also believe the stories are fables. Many even believe that everyone can interpret it the way they want to, so there is no encouragement to trust it.
In the notes section, it suggested that a bit of small talk would first begin because to use the Bible to teach immediately with one the matter of why you trust the Bible is not going to be accepted by the skeptic.
Therefore, ask them, did you trust the math books that taught counting, addition, subtraction, division, multiplication, etc.? Do you trust encyclopedias (even electronic ones) to provide research material? Do you trust assembly booklets that provide instruction to assemble the purchased item? Do you trust a car manual to provide accurate information to its operation and maintenance? Well, we chose a book that claims to have an Author known as God, Who is our manufacturer, Who is our assembler, Who is filled with far more knowledge, and even has a count of the number of hairs on our heads. And He chose writers known as prophets to assemble His thoughts. None of the writers authored anything in the Bible.
1) Now start off with John 5:39, which says, "; for in them ye think ye have eternal life: and they are they which testify of me."
Note: Jesus told me to search the scriptures and we, as a Christian being a follower of Jesus Christ, will do as He told us.
2) Next to John 5:39, write the next verse reference which is Matthew 4:1-11. I also usually use the letter "B" in front of the Bible reference (B – Matthew 4:1-11) because "B" indicates the study currently being conducted (B for Bible Study) in case I use the same verse or verses on other subjects. Also, I would have underlined the key words in the verse that I want to focus upon. Colored pens or pencils are also helpful.
Now when you read Matthew 4:1-11, not included here for the sake of space, focus upon the three times that Jesus said, "It is written" probably even underlining them, and then conclude, if the scriptures were good enough for Jesus, they are good enough for me.
3) Next to Matthew 4:1-11, write the next reference which is 2 Timothy 3:15, "And that from a child thou hast known , which through faith which is in Christ Jesus." Salvation means to be saved. I want to be saved. Here I am told to know the scriptures. It does not tell me to depend upon a minister, my parents, or even my own thoughts and feelings.
4) Next, read separately, 2 Timothy 3:16, "All scripture [is] given by inspiration of God, and [is] profitable for doctrine, for reproof, for correction, for instruction in ." The Bible teaches that only righteous people go to Heaven and here we see that it is the scriptures that makes one righteous.
5) Next to 2 Timothy 3:16, make a reference to Psalms 119:11, "Thy word have I hid in mine heart, that I might against thee." I personally want to stop sinning. According to this verse, the Word of God is what will help me stop sinning. It is not by trying to be a good person. It is not by just listening to a preacher or what parents may have taught. It is the Word of God that helps people stop sinning.
6) Next Psalms 119:11, make a reference to John 17:17, " them through thy truth: thy word is truth." The word "sanctify" means to be made holy. Holy people go to Heaven and God's Word makes people holy. Again, doing good things does not make a person holy, neither does listening to others. That does not make them wrong, nor do we say they are right. But to be made holy is through the Word.
7) Next to John 17:17, make a reference to 2 Timothy 2:15, "to shew thyself approved unto God, a workman that needeth not to be ashamed, of truth." There are two points to make here. First, God again tells me to study the scriptures, and so I do. Second, notice that there is a right way and a whole bunch of wrong ways, for two different ways can never be right. So, everyone who can get anything they want from the Bible must be studying the wrong way. I want to study the right way.
8) Next to 2 Timothy 2:15, make a reference to Isaiah 28:9-10, "Whom shall he teach knowledge? and whom shall he make to understand doctrine? [them that are] weaned from the milk, [and] drawn from the breasts. For precept [must be] upon precept, precept upon precept; line upon line, line upon line; here a little, [and] there a little." This is the right way to study the Bible. Stop focusing upon the stories of the Bible and gather all the verses on a topic. Here, we see we are to gather whole lines (verses), precepts (general principles), and even the verses that contain multiple topics are to be included if our topic is in it. A good concordance will provide the solution for gathering all of the verses.
9) Next to Isaiah 28:9-10, connect to 1 Corinthians 14:33, "For God is not [the author] of confusion, but of peace, as in all churches of the saints." That means that none of the verses can contradict. So, we have to study them out in a manner that does not contradict, even though initially to us it may appear that way. In reality, we try to fit what the verses state into our prior knowledge. And that is not proper studying.
10) Now, as counseled, we are not to get into argument with them on our early sessions, especially the first one. However, if we can persuade them towards the use of the KJV, that would be most beneficial. However, if they hold on to their version, God will work upon them if they are truly open to it. I have seen people get so frustrated on their own that what we read out of the KJV and what they read out of their version not always matching up, that it makes them choose on their own to switch. So, a less objectionable way to approach the matter is to say, "Of all the versions of the Bible, only the KJV has a built-in dictionary. It defines itself. Modern versions which substitute easily understood words break this feature. And that is why I choose the KJV." Of course, between you and me, we know it to be the true version of the Bible.
A word of caution: Also, do keep in mind that this may or may not be your first lesson with a person. This is where we ought to eventually get to so as to establish the Word of God properly, but someone hot on another topic is going to quickly dismiss you if you try to pull them right away to this lesson. For instance, if a person is discussing earthquakes and wars, your first topic should be last day events to keep the excitement connection. However, if they are discussing the Mark of the Beast, do not engage in that subject by revealing it. Ask them, do you even know who the Beast is? Now, you may not want to get into the Beast topic right away either, as also counseled, so you may interest them in another study. "Well, before I can share that from the Bible, did you know the Bible provides the history of how the Beast would come about?" And then take them to a Daniel 2 study followed by Daniel 7.
Please note that the word "may" was used quite often in this article. Only you can properly judge by the guidance of the Holy Spirit of what to teach.
And do keep in mind, all Bible studies ought to contain prayer with the person before and after the study, however, prayer may be silent and quick when engaged in public with someone. In other words, when in public , you are actually just trying to stir conversation into an eventual Bible study.
Overall, rely upon God for guidance and He will provide.

( )

( )

( )
To comment or even like/dislike an article, you must have an account (diffrent from signing up for the newsletter) and logged in.
Instructions:
Articles appear in newest ones posted first.
Use NEXT and PREVIOUS (when available) to move one article at a time.
Click Contributor name (below) to restrict movement between articles to just that contributor.
Use search to pick out articles using those key words, where if the words appear anywhere in the article, it will be selected. This is an article searcher and not a paragraph searcher.
Eventually you will be able to COMMENT, LIKE, and DISKLIKE below the article.
---
---
---